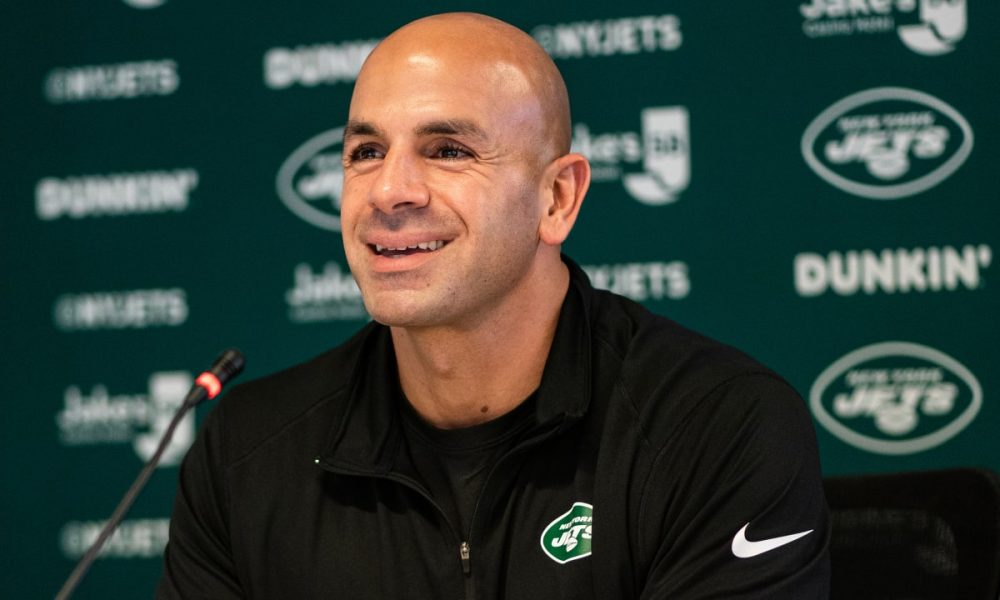 Robert Saleh On Jets Rise: 'We Still Have A Long Way To Go'
The New York Jets are building an elite-quarterback-worthy wide receiver room, but HC Robert Saleh didn't confirm any Rodgers speculation.
Robert Saleh is just happy the organization is in a position where the four-time AP MVP is declaring his intention to join them. When Robert Saleh took over, the Jets had just enjoyed their worst season since 1996 with a 2 -14 record.
Last season, churn at quarterback and the resulting six straight losses wrecked what could have been a playoff-pushing year.
Want $250 to bet on NFL futures?
If they can get a steady quarterback, or maybe even an all-time one, the Jets have new recruits Allen Lazard and Mecole Hardman ready to go.
"It's a dynamic room," Saleh said. "Lazard and Corey (Davis) make our two very big receivers who can provide a lot in terms of the run game and getting those big-body, big-boy routes and those hard, over-the-middle concepts. 
"And you've got Mecole Hardman, who just has blazing speed. Adding that speed element to our group. Garrett (Wilson), obviously, coming back. Hopefully he continues to get better. We've got a bunch of young guys, too, that we're really excited about that we're hoping can develop. It's a really exciting group of receivers."
"Two years ago when we first got there, just thinking about where we were and how far we've come," Saleh said on Rodgers. "To have a guy like him want to play for us is pretty cool and shows how far we've come. But we still have a long way to go and a lot of work to do."