Ryan Tannehill Emerging as 'General' For Tennessee Titans
By Connor Lynch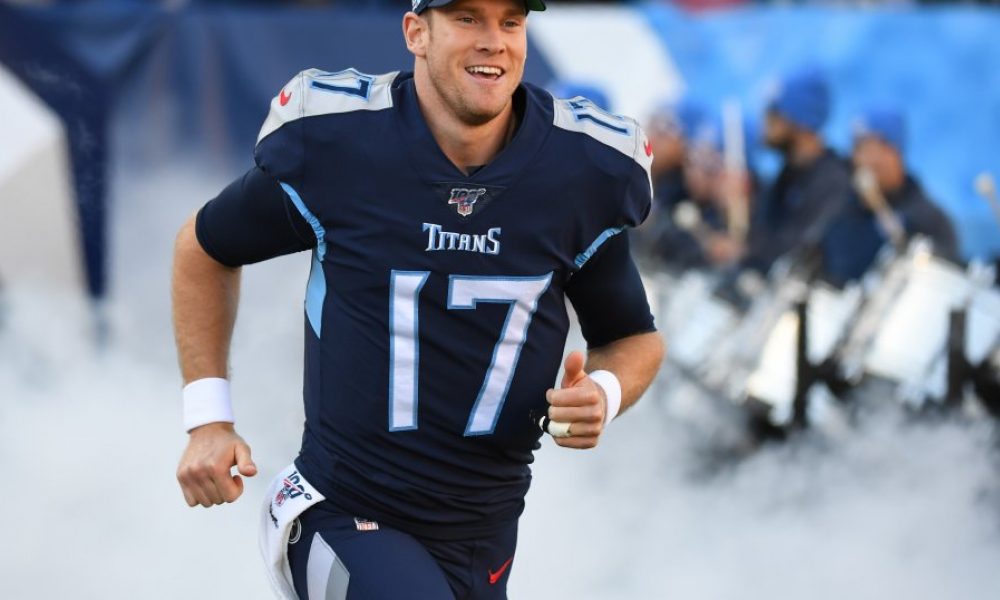 The Tennessee Titans won their first game in 17 days 42 – 16 over the Buffalo Bills, with Ryan Tannehill dominating the game. The rescheduled Week 5 game took place on Tuesday due to Tennessee's Covid outbreak.
It was the second rescheduled game in a row for the Titans, who have been under scrutiny since their outbreak.
A total of 24 Tennessee Titans personnel tested positive for the coronavirus, leading to an NFL investigation.
Quarterback Ryan Tannehill provided a tonic for all that controversy with a credential-solidifying game against the Bills.
Want $250 to bet on NFL Week 6?
Ryan Tannehill completed 12 of 28 passes for 195 yards. As well as that, he had three touchdowns and no interceptions for a QB rating of 129.3.
Numbers like this are not extraordinary for a quarterback in the modern NFL. It is the leadership qualities of Tannehill that justify him taking over from Marcus Mariota one year ago.
"He's the general. He's the head man in charge," second-season receiver A.J. Brown said.
"He leads us, he's a great leader."
"Ryan's a really good quarterback. He might not come out and throw for like 500 or whatnot, like other guys," Brown continued. 
"We're not here for individual stats. We're here to compete as a unit, go out and do it as a unit. Whenever we have a big game, who cares if he don't throw for 500, as long as we get the win, we do what needs to be done, all that matters, that's the only thing that matters."
For the Titans signal caller, it was just good to get back out on the field.
"We were under a lot of heat. Honestly, I didn't quite understand it, why we under such heat, but we stuck together," said Tannehill.
"We've been under some heat for a couple of weeks and it felt good to be able to go out and play and shake that off."