Seahawks Tag DE Frank Clark
By Connor Lynch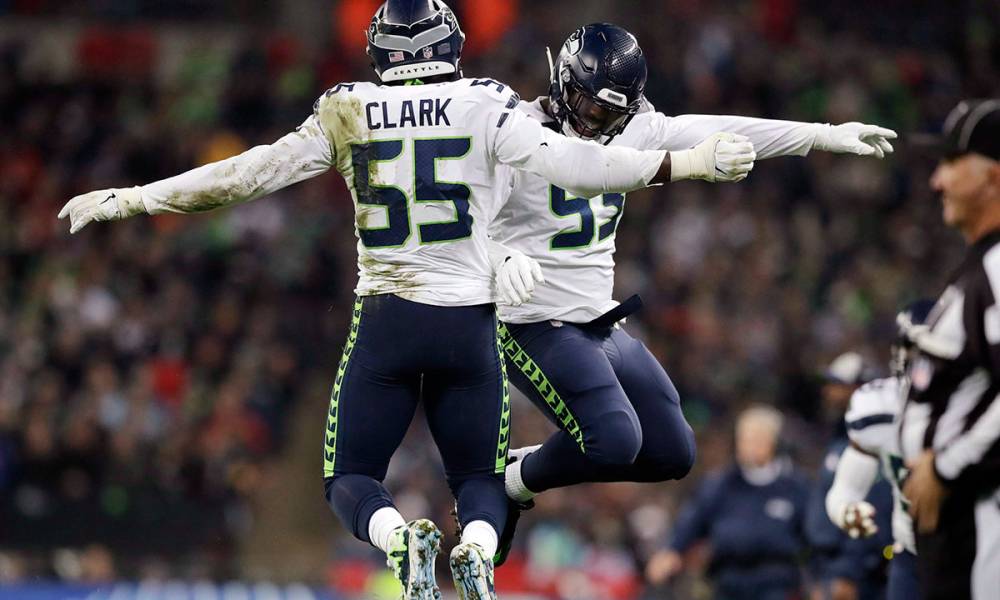 The Seattle Seahawks have placed the franchise tag on defensive end Frank Clark, the team confirmed on Monday.
Frank Clark was drafted out of Michigan in the second round in 2015. Last season was the best of his career so far.
Frank Clark started all 16 regular season games for the first time in his career in 2018. He repaid the faith shown in him with some impressive output.
He led the team in sacks last season, with 13, and he has 35 sacks in just 33 starts overall. Since 2016, he has made 32 sacks, which is the 9th most in the NFL in that time.
Want $250 to bet on NFL futures?
Sign up here!
Seattle Seahawks head coach Pete Carroll sees the franchise tag as a reward for Clark's improvement and growth.
"Frankie just turned 25, he's still a very young football player," said Carroll.
"Made a huge step this year in terms of leadership, growth and maturity. It was so obvious. I was really proud of seeing that develop for Frank. He played great too. Frank, he's a very valuable football player and that's the process we're in the middle of and all that, I can't tell you guys how that's going to turn out, but it's going to be positive for the Seahawks and for Frank."
His comment that he can't tell the press how it's all going to turn out refers to the type of tag placed on Clark. The Seahawks used the non-executive tag, which means that he can negotiate with other teams.
Read: Kansas City Chiefs Could Trade Both Houston and Ford
If he does sign elsewhere, the other team would send two first round picks to Seattle. If he doesn't, Clark can sign a new long term contract with them before the July 15 deadline.
Carroll confirmed that this is what the team is aiming for. "It is ultimately [the goal], yeah," Carroll said, via the team's website.