Source: Antonio Brown Headed to Oakland Raiders
By David A.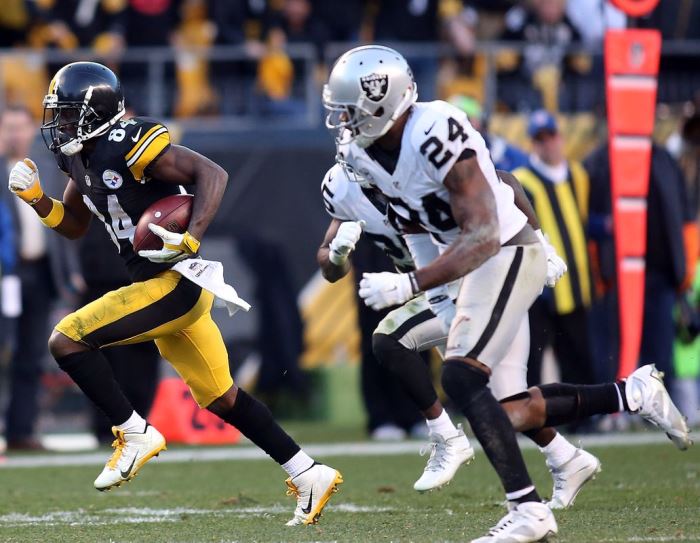 Antonio Brown will be wearing silver and black very soon. The Pittsburgh Steelers agreed to trade the disgruntled wide receiver on Saturday to the Oakland Raiders said NFL sources. In exchange the Steelers will receive a third and fifth round draft pick.
Brown is expected to sign a new deal of three years for $54.125 million with the Raiders of which $30.125 million is guaranteed said the source. Previous to the trade, Brown's contract remaining with Pittsburgh was three-years with $38.9 million and none of that sum was guaranteed.
Brown indicated late Saturday on his Instagram account that he was headed to Oakland. However, no trades become official until the NFL's new league year starts on Wednesday.
By adding Brown to their roster, the Raiders will have one of the NFL's best receivers to play with quarterback Derek Carr that the rebuilding Raiders need.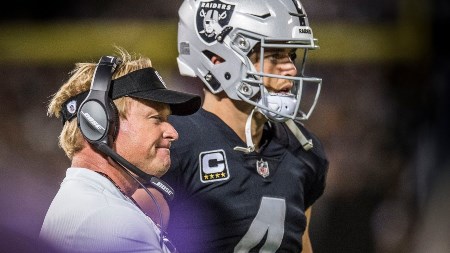 The deep threat Brown brings the Raiders is something the team did not possess. In 2018, Brown caught eight touchdowns that had been thrown 20 yards or more downfield which was most in the league. Oakland had four of the same as a team in 2018.
Last season, Brown dropped just one pass in the 170 that were thrown his way, while the Raiders had 22 drops which was ninth most in the NFL.
The Raiders have had just one winning season and one trip to the postseason since 2002 and last season ranked No. 18 in passing offense with an average of 234.4 yards per game and their 19 receiving touchdowns were No. 24 in the league.
Jordy Nelson led all receivers for Oakland last season catching 63 passes for 739 yards and three touchdowns.
Raiders coach Jon Gruden has raved about the talents of Brown in the past and now will have him as part of his offensive arsenal.