St. John's is back with Chris Mullin
By Matt Verderame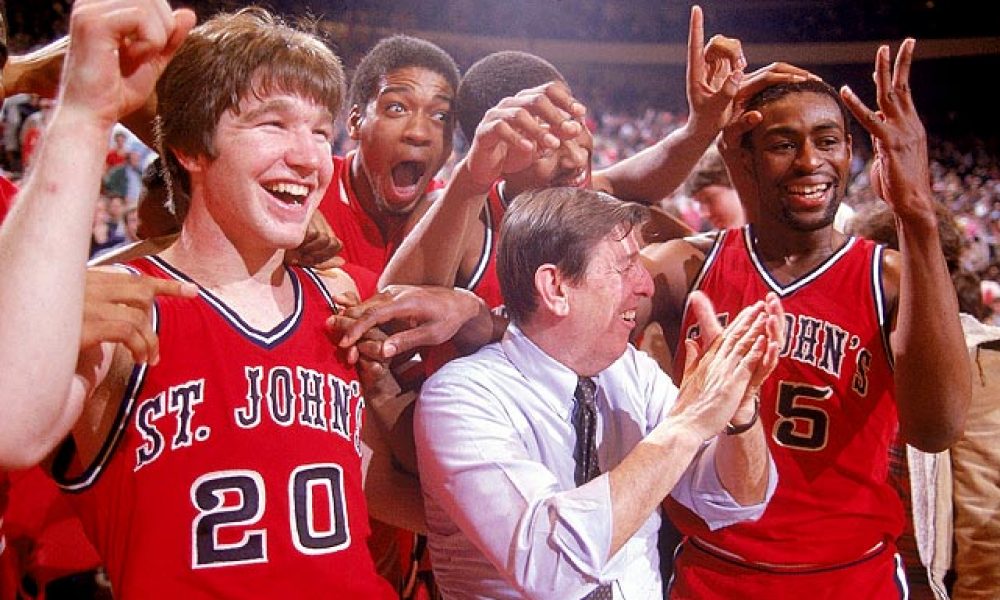 The St. John's Red Storm used to be a premiere program. Back in the days of Lou Carnesecca roaming the sideline, and Chris Mullin and Walter Berry owning opponents, St. John's was consistently a Final Four threat and occasionally, the top-ranked team in the nation.
Now, the leading scorer in program history is back. Mullin was officially introduced by St. John's on Wednesday at the small school in Queens, N.Y., hoping to restore previous glory.
Since Carnesecca retired following the 1992 season, the Red Storm have been to the NCAA Tournament only seven times and seen the Sweet 16 just once, being finished off by Michael Redd and the Ohio State Buckeyes in the Elite Eight.
Mullin, 51, brings an old-school toughness and an up-tempo mentality to the Red Storm, something that was lacking in the Steve Lavin era. Lavin's hire came with much fanfare but was mostly a huge disappointment, marred by education-related eligibility issues and zero NCAA Tournament wins. This year, St. John's earned a trip to March Madness as a No. 9 seed, only to be beaten soundly by the San Diego State Aztecs in the second round.
Without question, Mullin gives the Red Storm faithful reason to get excited. Born in Brooklyn and a former NBA star and Dream Team member, Mullin gives St. John's instant credibility on the recruiting circuit. Lavin may have been seen as a run-of-the-mill coach by most young prospects entering college. Mullin will be anything but, able to flash his gold medals from the 1984 and 1992 Olympics along with three trophies earned as the Big East Player of the Year in 1983, '84 and '85. Mullin also made five NBA All-Star teams and earned induction into the Naismith Memorial Basketball Hall of Fame in 2010.
When Mullin talks, you will listen.
Whether Mullin can coach is an entirely different conversation. He has never been charged with standing on the sideline in a tough game, drawing up a play in the dying seconds. Due to this, it is expected Mullin will be adding strong bench coaches with previous head-coaching experience. Still, Mullin's greatest attribute at the outset will be his ability to recruit within New York City, something that has been shockingly lacking for the only major program within the five boroughs.
"I understand the landscape has changed a little bit," Mullin said in an ESPN story on Wednesday. "I still think St. John's needs to be first and foremost a New York City team."
On that subject, Mulling plans to be ever-present in the local gyms.
"You don't have to tell me where they are — I've played in all of them," Mullin said, grinning. "I know how to get in the back doors. If not, I know the janitor."
With Mullin at the controls, the Red Storm is rising.