Steelers WR JuJu Smith-Schuster ironically replaces Antonio Brown in Pro Bowl
By Ryan Ward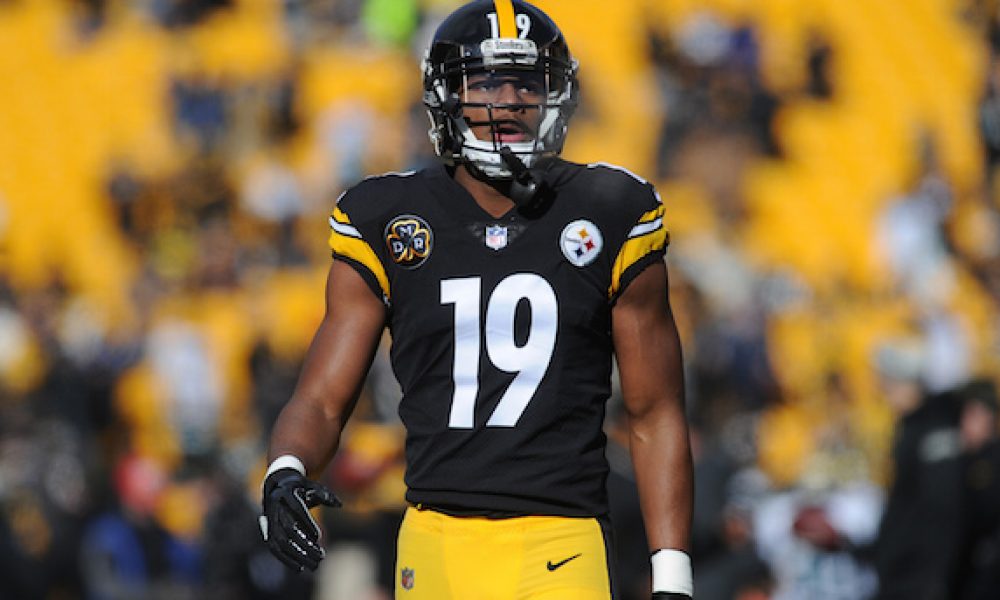 In the last couple of weeks, Pittsburgh Steelers star wide receiver Antonio Brown has made headlines. Rather than making headlines for good play, they are due to internal conflict with the team.
Brown has once again become the topic of conversation as he has been taken out of this year's Pro Bowl due to what the team cited as an injury while teammate JuJu Smith-Schuster took his spot in the contest, according to Jeremy Fowler of ESPN.
The Pittsburgh Steelers receiver — who sparked trade conversation after missing the Steelers' season finale against the Cincinnati Bengals — will be replaced by teammate JuJu Smith-Schuster in the Pro Bowl, according to the team, which cited Brown's injury in a release.
Want $250 to bet on the NFL?
Smith-Schuster is coming off a breakout campaign where he made 111 catches for 1,426 receiving yards and seven touchdowns. This had also helped him earn the Team MVP honors that his teammates select for the award.
Intriguingly, this may more than likely be the team deciding to pull him away from the contest. They cited an injury for the regular-season finale game against the Cincinnati Bengals. However, that was later revealed to be untrue as it was a dispute between him and Ben Roethlisberger that caused tension.
Brown put together another highly productive year. He led the NFL with 15 touchdown receptions along with making 104 catches for 1,297 receiving yards. However, what this may speak to more greatly is that things could be nearing a close in Pittsburgh.
There should be much more to come over the next several weeks in the offseason.