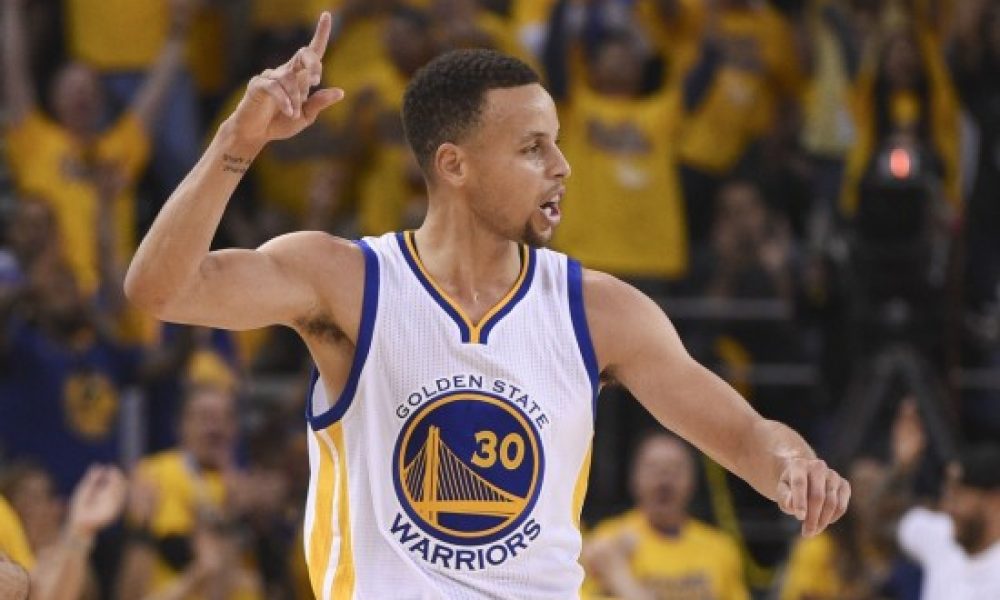 Kyle Terada-USA TODAY Sports
Stephen Curry Could Move to Fifth in All-Time 3 Pointers
Golden State Warriors guard Stephen Curry moved up a rung in the NBA record book on Sunday.
During the 100 – 98 loss to the Denver Nuggets, Stephen Curry moved up to sixth in the all time three point list.
He surpassed Boston Celtics legend Paul Pierce with his 2,144th career triple. He broke the record with four minutes remaining in the fourth quarter.
31 seconds later, Stephen Curry adding triple number 2,145, putting some daylight between him and Pierce.
Want $250 to bet on the NBA?
Sign up now!
The two time MVP is now 829 triples away from surpassing Ray Allen for the most of all time.
Of the top ten 3-point players, only Curry and three others are still active. They are Kyle Korver of the Cleveland Cavaliers, Jamal Crawford of the Phoenix Suns and Vince Carter of the Atlanta Hawks. Joe Johnson hasn't announced his retirement yet, although he is without a team so far this season.
Curry is now one place behind Jamal Crawford on the list. It just so happens that the Golden State Warriors face Crawford's Phoenix Suns on Monday. In that game Curry, could surpass Crawford's record.
Crawford has 2,153 three pointers to his name. The 38 year old has not made a three pointer all season. Curry would need to make at least nine to move ahead of him. He has made nine triples in 17 regular and postseason games over his NBA career.
Over the last three years, Curry has been ice-cold from downtown. In 2015-16, he set an NBA record 402 3-point field goals made. Since then, he as averaged at least four triples per game. He hasn't shot below 40 percent in his entire career.
Will this year be the year that Curry becomes the NBA's greatest?