Taylor Jenkins Named New Memphis Grizzlies Coach
By Connor Lynch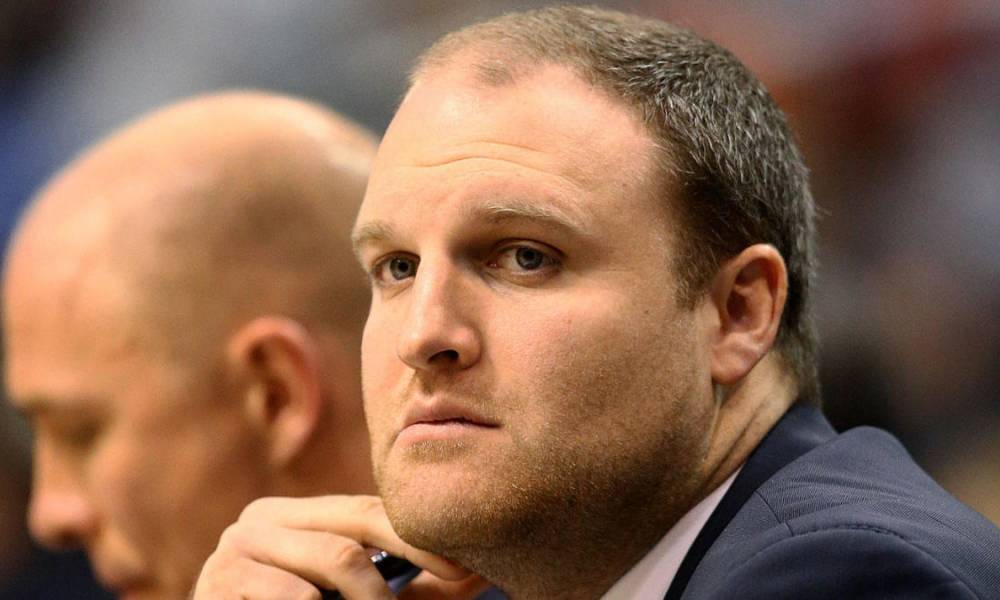 According to Tuesday reports, the Memphis Grizzlies have landed a highly promising young coach in Taylor Jenkins.
The Milwaukee Bucks assistant coach is expected to be formally announced by the Grizzlies on Wednesday.
Taylor Jenkins will be tasked with developing the young players on the Memphis roster. He has a solid reputation as a coach and tactician, but this is his first head coaching job.
In Memphis, he will be working with young forward Jaren Jackson Jr, and veteran Mike Conley Jr. As well as that, the team hopes to draft Murray State guard Ja Morant in the NBA Draft next week.
Want $250 to bet on the NBA Finals?
The Grizzlies' coaching search spanned the NBA, G League and the Euroleague. It was lead by Zach Kleiman, the new Grizzlies executive vice president of basketball operations.
Jenkins met with Memphis officials three times, say reports. He met with team owner Robert Pera last week, which appeared to seal the deal.
"Taylor has an excellent coaching pedigree, and we are confident he will lay the groundwork of developing the young players on our roster while having the elite basketball acumen and forward-thinking positive vision to be a high-level NBA head coach," Kleiman said.
Taylor Jenkins is a graduate of the Mike Budenholzer school – he is the third current NBA coach to have worked under Budenholzer. He joins the Utah Jazz's Quin Snyder and the Brooklyn Nets' Kenny Atkinson.
Jenkins was his assistant with the Atlanta Hawks (2013 – 2019) and the Milwaukee Bucks (2018 – 2019).
Jenkins began his coaching career with the San Antonio Spurs' G League affiliate in Austin, Texas. There, he led the team to the playoffs. He is a graduate of the Wharton School of Business at the University of Pennsylvania.