Tom Wilson Appeals 20 Game NHL Suspension
By Connor Lynch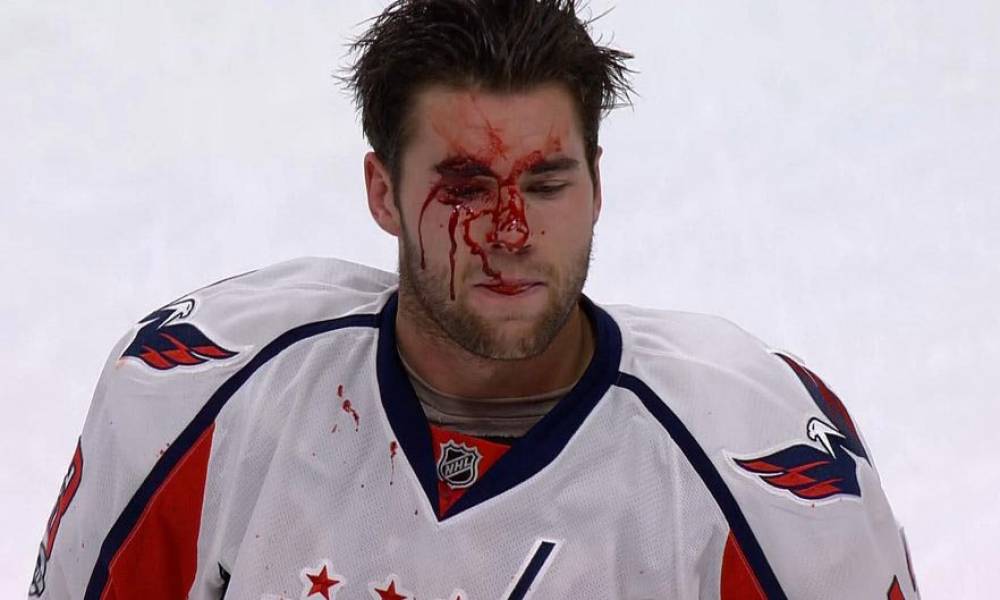 Washington Capitals forward Tom Wilson awaits the result of his appeal of a 20 game suspension by the NHL.
The NHL Department of Player safety suspended Tom Wilson for an illegal check to the head of Oskar Sundqvist. The incident took place during Washington's final preseason on Sunday. Tom Wilson then missed their season opener, a 7 – 0 win against the Boston Bruins.
He also missed Thursday's 7 – 6 overtime loss to the Pittsburgh Penguins. If his suspension is upheld, he will be able to play again on November 21 against the Chicago Blackhawks.
Want $250 to bet on the NHL?
If NHL Commissioner Gary Bettman rejects his appeal, Wilson could appeal to a neutral arbitrator. So far, no date has been set for the appeal hearing.
Wilson was seen at the Stanley Cup ceremony before the Boston Bruins game. Capitals forward T.J. Oshie says the team will miss him.
"When I found out, I texted him right away," he said on Wednesday.
"When I saw him here I went and gave him a hug. I said, 'I'm sorry.' It's unfortunate. He wants to be out here with us. … We're going to miss him a lot out there, but he'll be around."
This would be Wilson's fifth suspension in 105 preseason, regular season and playoff games. Despite these problems, he is a player worth sticking with.
He set several NHL career highs last season. Wilson had 14 goals, 21 assists and 35 points in 78 games. The 2012 first-round pick also set Stanley Cup Playoff highs as Washington won the cup for the first time since 1974. He had five goals, 10 assists and 15 points in 21 playoff games.
"He's been an important player for us, really been coming into his own on the first line, complements Ovechkin and Kuznetsov especially, so he's very difficult to replace," coach Todd Reirden said.
"He adds to our team on the penalty kill and as a physical presence out there. Besides those factors that are difficult to replace is the in-room leadership that he has and kind of the presence he has with our room."