Trae Young Aiming for Playoffs, All-Star Selection
By Connor Lynch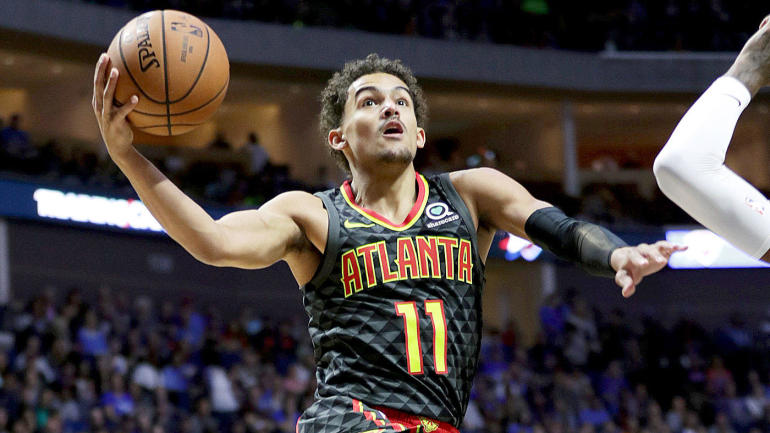 Trae Young feels ready to kick on after a promising rookie NBA season for the Atlanta Hawks in 2018/2019.
The rookie of the year runner up was put into the team straight away by head coach Lloyd Pierce. The slight guard finished the season with averages of 19.1 points and 8.1 assists.
Trae Young and Damon Soudamire are the only rookies to post such numbers in the modern era.
The Atlanta Hawks are regarded as a young team who are building in the right way. In Trae Young, they have a player who could guide them to the playoffs for the first time since 2017.
Want $250 to bet on NBA Futures?
If Young is going to achieve his personal ambitions, then he will probably have to do that. A playoff berth would go along way to earning him an All-Star team appearance. 
"I think there's a big opportunity for us," Young said. 
"We can go as far as we want to go. I definitely believe we can [compete for a playoff spot]. Depending on how the season goes, anything can happen [with all-star selections], God willing. Once we start winning, all the other accolades, individual awards and all-star, all that stuff will be taken care of."
Young believes his experience as a rookie will help him to become better in his second season.
"Now I know what to expect," Young said. 
"How to handle the long road trips and the back-to-backs. How to take care of my body. I'm going to be able to feel more free and have more confidence going into the season."
Pierce believes that he can build a team around Young, but Pierce knows how the pressure can affect young players.
"He's going to need to be our leader," Pierce said. 
"We need him to take this [Team USA] experience back to Atlanta. We need him to be vocal and accountable for our team's success. It's a lot to put on any young player, but he wants it."
"Trae is so creative and dynamic with the ball in his hands, but I want him to be a dual threat," Pierce said.