UCLA Proving Doubters Wrong
By David A.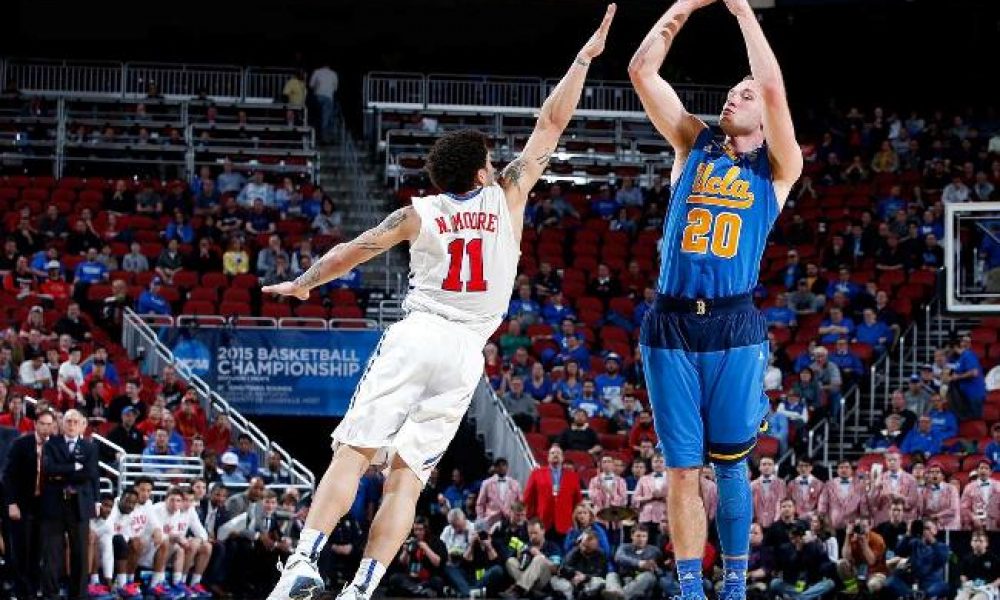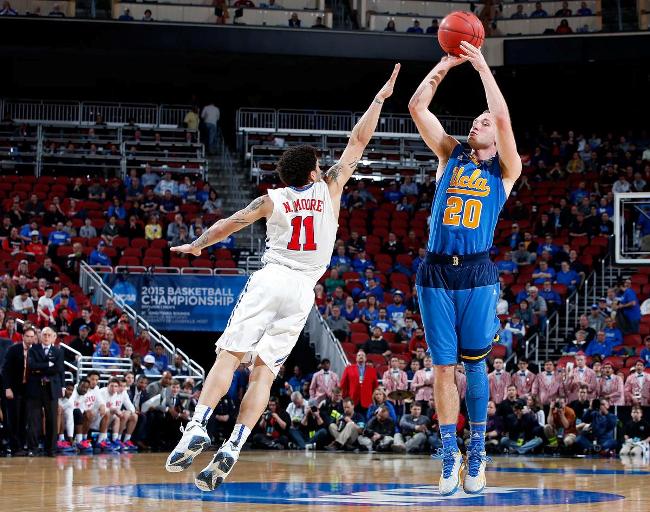 Three of the four No. 1 seeds in the NCAA tournament survived the rounds of 64 and 32. Second seeds are not as lucky as just 2 of the 4 were able to move through to the Sweet 16.
The lowest seeded team remaining in the NCAA Tournament is the No. 11 UCLA Bruins.
They were the first team on Saturday to qualify for the Sweet 16 and a team that many though should not even have been chosen to play in the tournament.
The signature moment for the Bruins prior to this week was their game against Kentucky where they were outscored 24-0 to begin the game and trailed 41-7 at the half. Few big wins during the season, left UCLA with little to hope for on selection Sunday, yet they were chosen and have taken advantage of the situation.
This is the second consecutive season Steve Alford's team will play in the Sweet 16, thanks to an improved inside-outside offense attack and hot shooting from another Alford.
After upsetting SMU in its first game on Thursday, the Bruins routed UAB. The Bruins are the lowest seed left in the tournament but they might not be finished yet.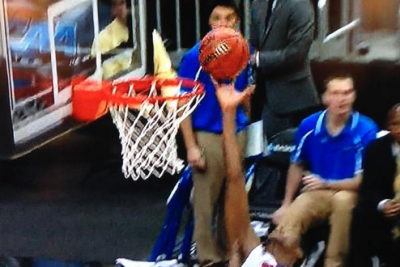 Bryce Alford, the point guard for UCLA, will always be compared to Steve his dad. Right now, he is playing a very good impersonation. The UCLA sophomore recorded 9 3-pointers in only 11 shots in Thursday's win against SMU. He ended the game with close to half the points the team scored. On Saturday, UAB consciously attempted to run Alford from the line but he responded by distributing the ball and found other things to do to be valuable. He handed out 5 assists and only turned the ball over twice, but also was able to score 22. He now has 49 in the two first games of the tournament.
Of course, if a call had not gone their way, UCLA likely would have lost its opening game against SMU.
After suffering through a run of 19-0 by SMU, falling down early to the Mustangs, UCLA huge tough and battled back and with only 10 seconds to go in the game, Alford threw up a three-pointer. Yanick Moreira for SMU was called for goaltending on the play.
Good arguments can be heard for both sides as to whether the call was a good on or not, but Alford said it was the correct one.
Now the Bruins will head to Houston and face the Gonzaga Bulldogs, who defeated the Bruins 87-74 back in December
Alford might still have his chances for more threes, but will the UCLA offense be able to score enough against the high scoring Bulldogs?