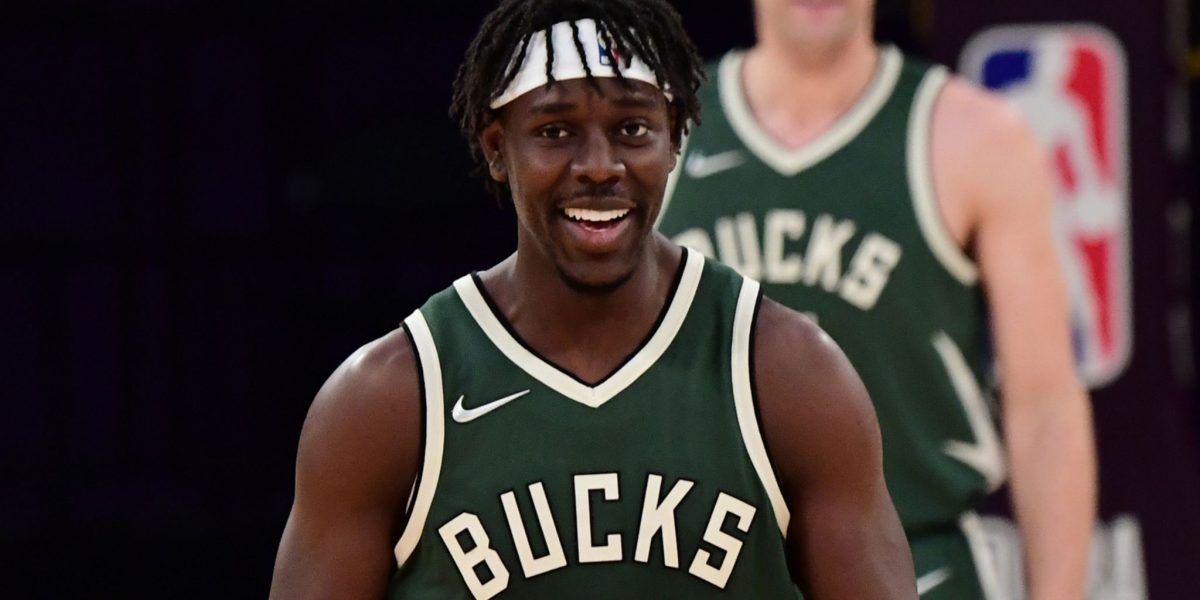 'Winner' Jrue Holiday Helps Bucks Close Celtics Out
"It's blooming, it's blooming," said Giannis Antetokounmpo of his budding relationship with guard Jrue Holiday.
It's a Jrue Holiday love-in on Friday morning after Jrue Holiday produced a defensive masterclass against the Boston Celtics.
The Milwaukee Bucks stole the 110-107 Game 5 victory and a 3 – 2 series lead thanks to a monumental steal by Jrue Holiday.
With eight seconds remaining, he neutralized a Marcus Smart shot with a theft that left everyone speechless.
Want $250 to bet on the NBA Playoffs?
"I love him," said Giannis.
"It's not like I planned it out or anything," Holiday said. "I just went after it; it was instinctual."
"He's a winner. Jrue is a winner," Bucks coach Mike Budenholzer said. "Ask any player in this league, any coach in this league, he's a winner."
"We're in Boston, we're down 14 in the fourth quarter and people would say that everything's against us," Holiday said. "But we come together. I feel like we've done that multiple times and we live and die by that. Having each other's backs, just wrapping arms and going up there fighting — honestly, just leaving it on the line."