Yankees Break MLB Home Run Mark Versus Orioles
By David A.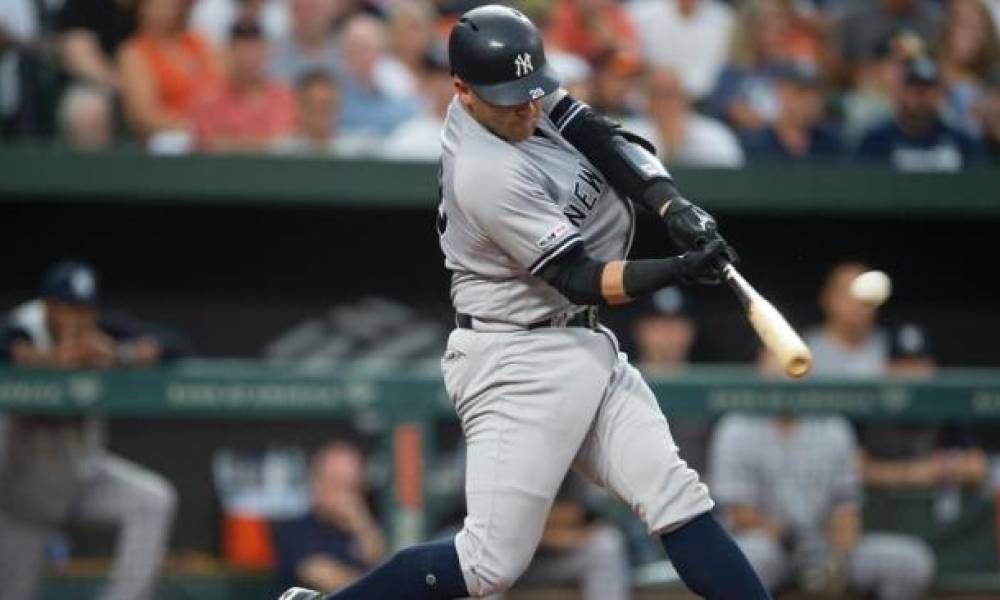 The New York Yankees are doing a job on the Baltimore Orioles his season. On Wednesday at Camden Yards, the Yankees hit five more home runs off Baltimore pitching in their 14-2 win.
The Yankees now have hit 53 home runs against the Orioles. As well as that, they broke the Major League Baseball record for most homers by a team against one opponent during in a single season.
Want $250 to bet on MLB?
Sign up now!
The 49th home run, which broke the record, came during the fifth off the bat of Gio Urshela. The two-run shot in the fifth for Urshela was just one of two the rookie hit as he went yard again in the sixth.
Yankees catcher Kyle Higashioka hit two homers also, with one coming in the fourth and the other in the ninth. Meanwhile, outfielder Cameron Maybin hit a solo shot during the ninth.
The fourth-inning homer off the bat of Higashioka tied the MLB record that was held by the 1956 Yankees. New York that season hit 48 home runs versus the Kansas City Athletics.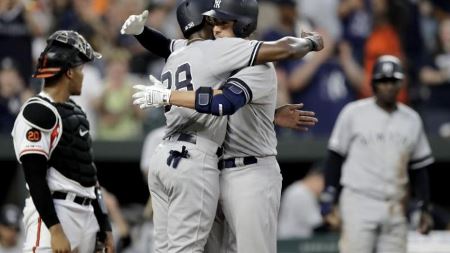 This season there are 11 Yankees players with multi-homer games versus the Orioles, which breaks the record set in 1958 by San Francisco versus the Dodgers of 10.
The Yankees were 10-0 this season at Camden Yards. New York has four more games left against Baltimore this season. Next week the Yankees host the Orioles in a four-series in the Bronx.
The Yankees established a new record on Monday with their 32nd homer this season at Camden Yards. The total was the highest by any visiting team at any MLB stadium during one season. The previous mark of 29 was held set by the Braves in 1957 at Crosley Field the former home of Cincinnati.
Gleyber Torres leads all New York players with 10 home runs this season against Baltimore, while Gary Sanchez has hit nine.