Zach Miller Officially Retires from NFL
By Connor Lynch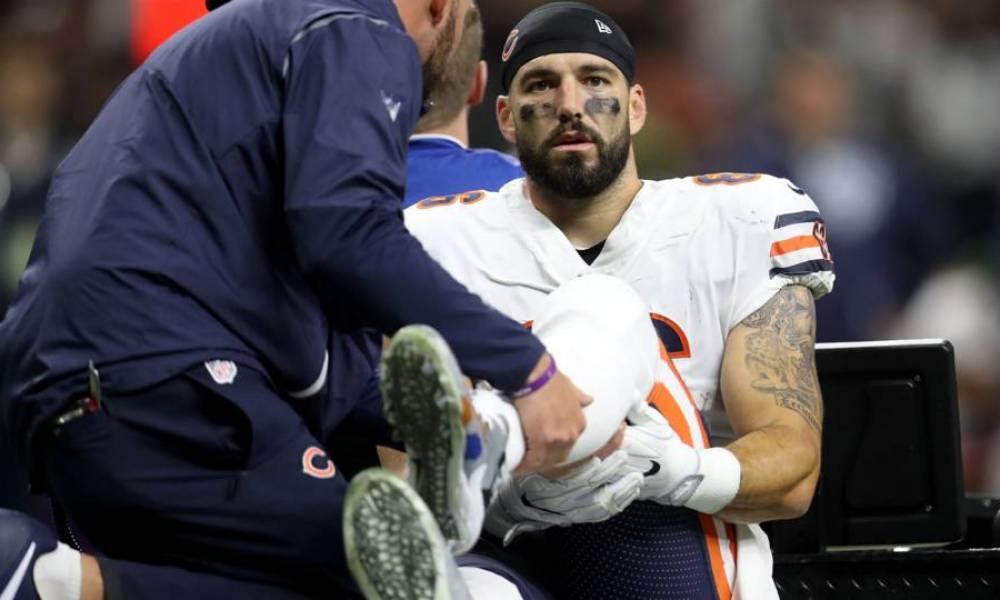 Chicago Bears tight end Zach Miller officially announced his retirement on Tuesday, via his Instagram page.
It marks the end of a long fight against injury, which Zach Miller ultimately lost. Zach Miller suffered a badly dislocated knee against the New Orleans Saints in Week 8 of the 2017 season.
Then, he was taken to University Medical Center New Orleans for emergency surgery. The procedure to repair a torn popliteal artery in his left leg was successful. However, such was the severity of the injury, he remained hospitalized for 23 days.
Until now, he's been trying to get back on the field.
Want $250 to bet on NFL futures?
Sign up here!
Miller took to Instagram to say goodbye to the fans and the Chicago Bears organization.
"The time has come to move on from playing the game of football," Miller said in the post.
"It has been an incredible journey for myself and my entire family and we can't thank you enough for your continued support. I would love more than anything to step on Soldier Field one last time but I physically cannot give the game and our fans what they deserve.
"It's difficult to find words to express my love and gratitude to every single person that has cheered my name, picked me up and stood strong with me throughout my time in this league. I am forever grateful.
"To the McCaskey Family and the entire Bears organization, THANK YOU for changing my life! To my Family, teammates and coaches, I value nothing more than the friendships and love I have gained from this game! I love you all!"
The 34 year old retires from the professional football with 146 catches for 1,631 yards and 15 touchdowns.