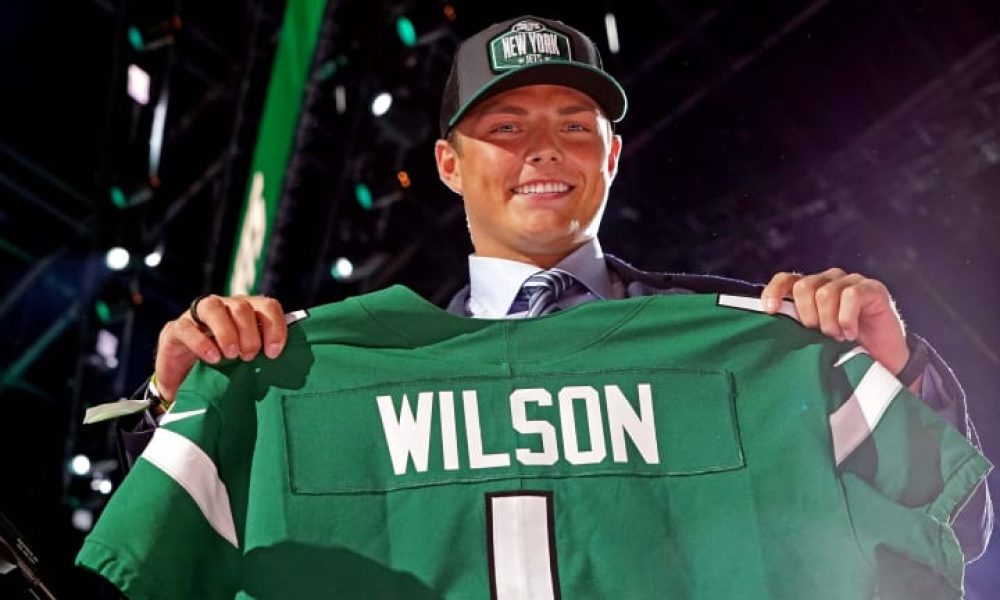 Zach Wilson: Benching Didn't Come As A Surprise
A heartfelt apology to his teammates wasn't enough to save Zach Wilson from being benched by Jets coach Robert Saleh.
Zach Wilson almost forced a decision on his situation with his postgame interview following Sunday's loss to New England. He refused to take responsibility for the defeat, instead shifting the blame onto others.
His 77 passing yards in the 10-3 defeat were a career low, and confirmation of a trend. New York is 5-2 since Zach Wilson returned from a preseason injury. However, it's not because he's been consistent.
Want $250 to bet on NFL Week 12?
Wilson is ranked 31st out of 33 passers over the last two seasons with a 37.6 QBR. His ill-thought interview did upset his teammates, but his coaches aren't talking about that. They're talking about areas of his game he needs to improve before being reinstalled.
Saleh said there are "just a few things in his game right now … that will just continue to deteriorate if we just keep throwing him out there." 
"Is it a small step back? Absolutely," Saleh said. "But do I think it's going to be a great leap forward when he gets a chance to reset himself? Absolutely. So, this is not putting a nail in his coffin. This is not that. This is not close to that. But I do believe, at the end of this, it's going to be a rejuvenated, renewed young man."
"It's tough, man. It's never fun," Wilson told reporters. "The first thing that went through my mind is I have to get to work, I have to get better.
"You know what? I wouldn't say [I was] necessarily surprised because I haven't been doing my job," he said. "Of course, I would like to not agree with the decision and everything, but it comes down to I have to play better."