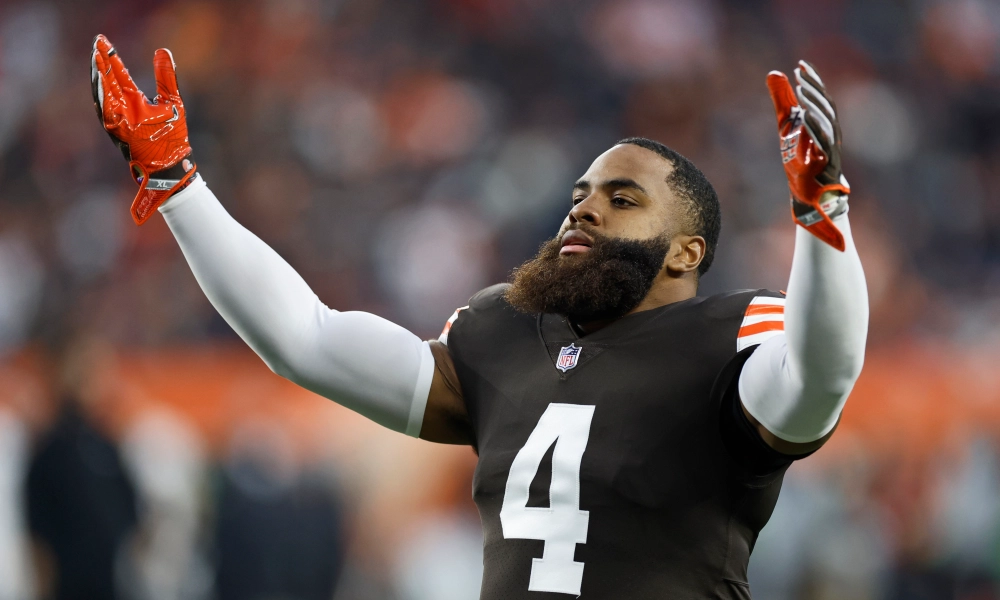 Anthony Walker Says Browns Teething Problems Are Over
The Cleveland Browns are going to be stable no matter what happens with Deshaun Watson, according to linebacker Anthony Walker. 
Last season the Browns had to embed nine new starters to detrimental effect. Cleveland suffered blowout losses to New England, Arizona and L.A in the first few weeks.
Improvement did come, and in the final seven games Cleveland held four of its opponents to 16 points or less. 
With every component of that defense returning, Anthony Walker is confident they can reach new heights.
Want $250 to bet on NFL futures?
"You can never take for granted unity and familiarity with your teammates, with the system, with the playbook, whatever it is," said Anthony Walker, who is embarking on his second season in Cleveland after being one of those new starters last year. 
"As much as you say you should be able to plug-and-play this guy from this system and put him in your system, it's not the same. We had the guys who could do that, and we had flashes where we were really, really good, but we also had stretches where we were really, really bad."
"If Deshaun was playing, do we not have to play as well?" said Defensive Coordinator Joe Woods. 
"Whoever is playing, wherever we're playing, whoever we're playing has no impact on what we want to do defensively. Our standard is our standard, and we want to go out and play winning football."