Jim Boylen Overseeing Open Revolt in Chicago
By Connor Lynch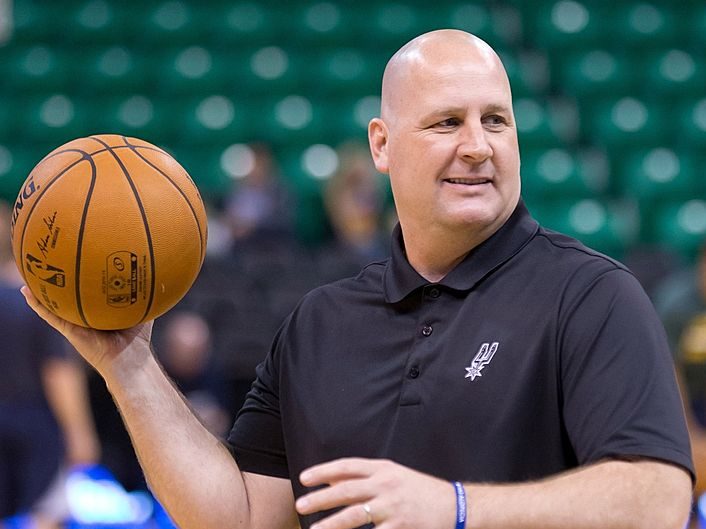 Things are going from bad to worse for Jim Boylen in Chicago. The new Chicago Bulls head coach's attempts to control his locker room have backfired.
Following yesterday's reports that the Bulls players held a players only meeting, they have lashed out at Jim Boylen again.
From Yahoo! Sports, the players have contacted the National Basketball Players Association (NBPA) over the conduct of Jim Boylen.
The players only meeting was held in response to the worst loss in Chicago Bulls franchise history. During the 133 – 77 loss to the Boston Celtics, Boylen substituted all 5 players at once.
Want $250 to bet on the NBA?
Sign up here!
It seems that Boylen is going for something of a disciplinarian approach. As reported, his players considered boycotting practice, and it's no surprise.
Boylen reportedly held three 2 and a half hour practice sessions, replete with extra wind sprints and push ups. Prior to the second such session in two days, the playing staff contacted the NBPA.
From 2013 – 2015, Boylen served as assistant coach at the San Antonio Spurs. It would appear that he is trying to emulate the up-front style of Gregg Popovich.
When Boylen said this to his players, one told him that he isn't Gregg Popovich, and the team aren't Spurs.
"You have to earn it, year by year," former Spurs guard Tony Parker told Yahoo! Sports.
"Pop didn't become Pop in one year. It takes winning, obviously. Winning helps. And building trust between the players and the coaches."
The Chicago Bulls lost again on Monday night, sinking 89 – 108 to the Sacramento Kings at home. Their next chance to respond comes on Friday on the road against the Orlando Magic. As it stands, it doesn't look as though Boylen will have his players behind him.