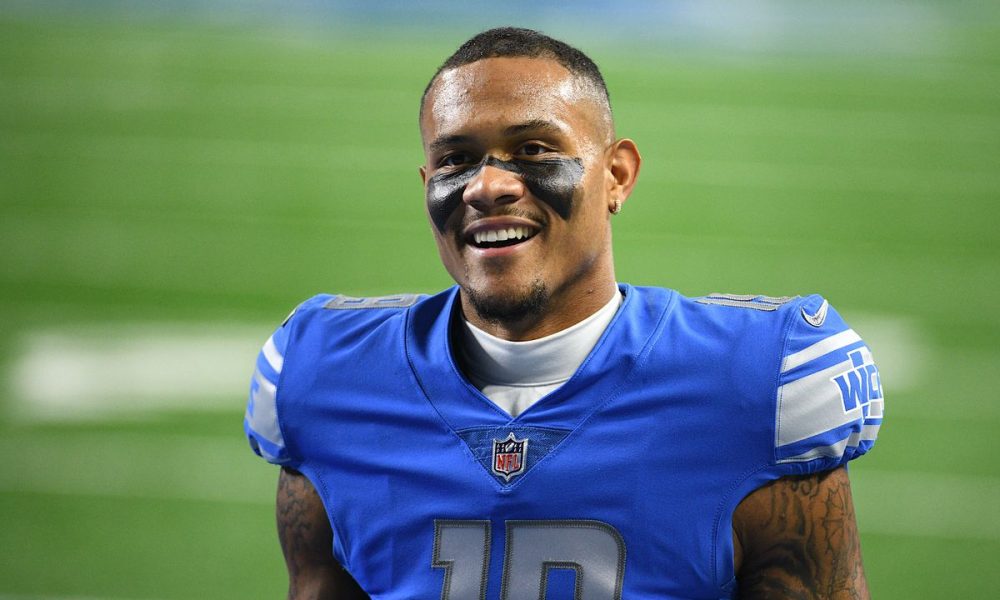 Kenny Golladay: Lack Of Playing Time 'A Little Confusing'
New York Giants wide receiver Kenny Golladay reains perplexed at his lack of playing time in the Big Apple.
Kenny Golladay only played two snaps in New York's 19-16 win over the Panthers in Week 2.
When he was traded from Detroit, Kenny Golladay was regarded as a player who just needed a break.
However, despite signing a big contract with the Giants, his break has not been forthcoming.
Want $250 to bet on Monday Night Football?
"Nah, I think it's probably going to be a little different," Golladay said Wednesday. "But like I said, I really, I still really don't know. I'm preparing like I'm going to be playing, but who knows."
Golladay arrived in New York as a lauded signing for the Dave Gettleman-led front office in 2021.
Kenny Golladay has only caught 29 passes for 543 yards in 16 games for the New York Giants. As well as that, he still hasn't scored a touchdown for his new team.
"No, I mean that's what I said, the GM, head coach, all these coaches keep saying 'you do everything right, you handle yourself the right way,' " Golladay said. "So like I said, it's a little confusing."
"I should be playing regardless," Golladay said Wednesday, via SNY's Connor Hughes. "That's a fact."