LeBron James Passes Michael Jordan's Scoring Record
By Connor Lynch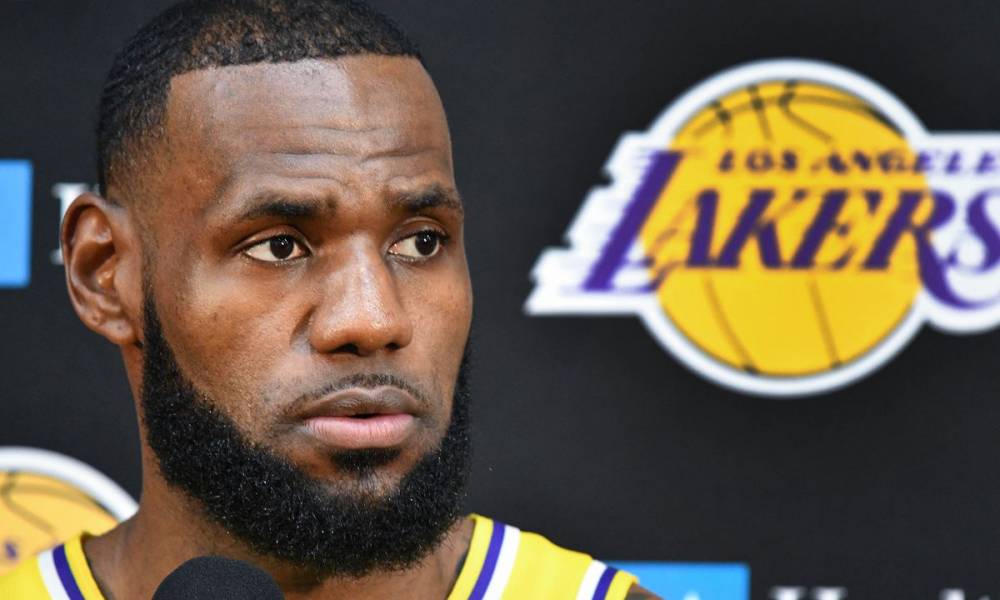 LeBron James surpassed Michael Jordan's NBA scoring record against the Denver Nuggets on Wednesday night. In doing so, he moved into fourth place on the all time scoring charts.
The moment was extra special for LeBron James, who grew up idolizing Michael Jordan in Ohio. LeBron James broke the record in the second quarter against the Nuggets. James began the game needing just 13 points to break the record.
He was fouled on a driving layup, and scored his 32,293rd point from the resulting free throw. He finished the game with 31 points.
3rd place on the list is still gettable for James. Ahead of him is Kobe Bryant on 33,643. In first and second place are Kareem Abdul-Jabbar (38,387) and Karl Malone (36,928).
Want $250 to bet on the NBA?
Lakers coach Luke Walton paid tribute to the magnitude of James' achievement before the game.
"There are certain milestones that it's nice to take a moment and embrace and honor," he said.
"Michael is a guy that guys like LeBron, myself included, grew up watching. That is THE guy, Michael Jordan. So to pass him in anything, especially scoring, would be something that we aren't going to see very often."
LeBron's milestone was dampened somewhat by the fact that they went on to lose the game 115 – 99. It was a microcosm of the Lakers' season, which has faltered into disappointment.
They are 30-34, and LeBron now looks likely to miss out on the playoffs, which he hasn't done since 2005. He has played in the last eight consecutive NBA Finals. As well as that, it would be a record sixth straight season that the Lakers have missed the postseason.
LeBron was philosophical about the situation, speaking after the team's loss to the Clippers on Monday night.
"I knew coming into this year that it would be different," James said.
"You take the challenge and you continue to stay positive, no matter what's going on. Throughout it all, keep your head high, and you keep pushing forward."