Kawhi Leonard First to Win Bill Russell Trophy in Both Conferences
By David A.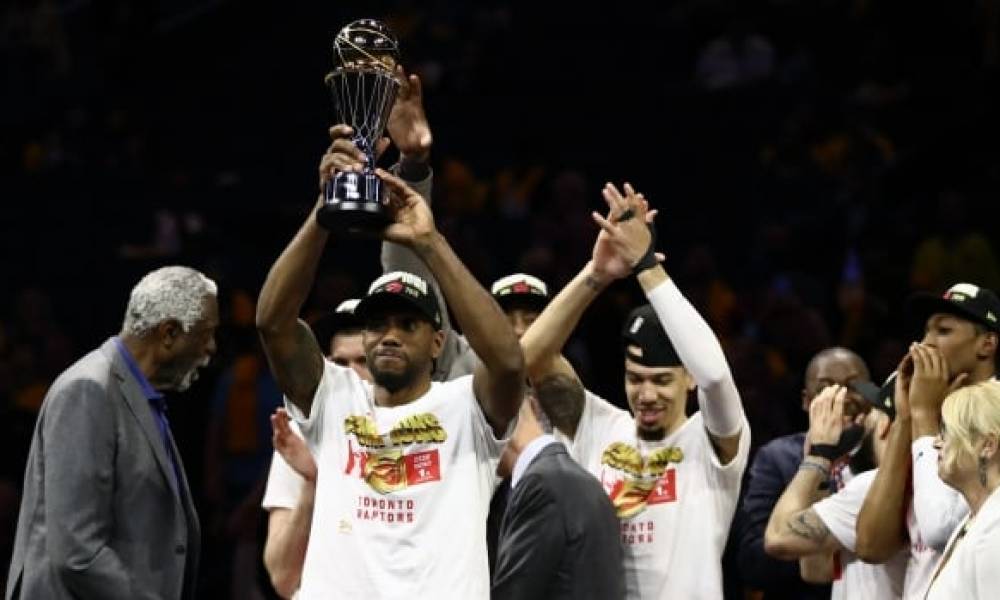 Five seasons ago, Kawhi Leonard helped the San Antonio Spurs defeat the Miami Heat to win the NBA Finals. Kawhi Leonard was named the Finals MVP in those Finals and again on Thursday. On Thursday, he led the Raptors to the NBA title in their Game 6 victory over the Golden State Warriors.
The Raptors star became the first player in NBA history to be named Finals MVP in each conference. Leonard was awarded the Finals MVP after the 114-110 win in Game 6 by the Raptors. The result closed out the series 4-2.
Want $250 to bet on NBA futures?
Sign up now!
Leonard averaged 28.5 points per game while shooting 43% during the Finals. The Raptors star forward scored 22 points and pulled down six rebounds in Thursday's Game 6 victory.
During the postseason season, Leonard was the NBA leader in points, rebounds and steals. As well as that, he became the first player since Larry Bird in 1984 to lead those three statistical categories.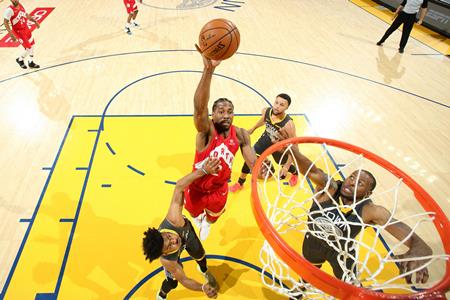 Toronto teammate Kyle Lowry said he believes Leonard is the best two-way player in the NBA.
In the 2014 NBA Finals, Leonard earned his first Finals MVP while averaging 17.3 points and 6.2 boards per game, with his defense on LeBron James the biggest reason he earned the Bill Russell Trophy.
In Game 3 of the this season's NBA Finals Leonard scored 15 points to give the Raptors the 2-1 lead in the season and followed that with a 17-point performance during the third quarter in Game 4 to give Toronto 3-1 advantage.
Leonard became just the third player in the NBA to win the Finals MVP with two different teams. He joined Kareem Abdul-Jabbar who won with the Bucks and Lakers and LeBron James who won with the Cavaliers and Heat.
The Raptors star is the fourth to earn Finals MVP during his first season with a team. The previous three were Magic Johnson in 1980 with the Los Angeles Lakers, Moses Malone in 1983 with the Philadelphia 76ers, and Kevin Durant in 2017 with Golden State.