Knicks, Wizards and Hornets express interest Russell Westbrook
By Ryan Ward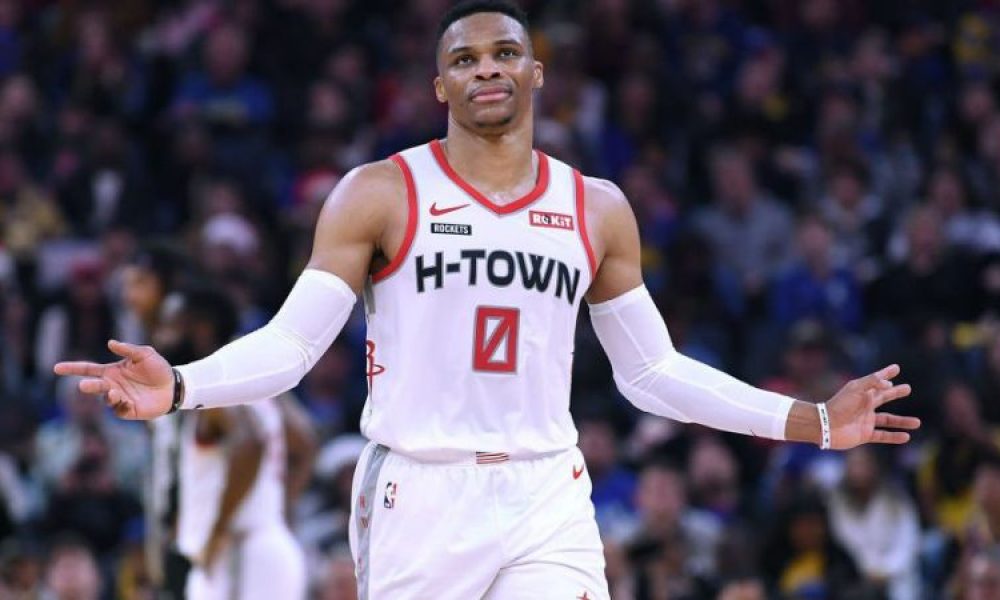 The last several days have seen the rumor mill heat up around Houston Rockets star point guard Russell Westbrook.
Last week, the former league MVP requested a trade after finishing his first season with the Rockets. Since then, there has been chatter emerging with reported interest from the Charlotte Hornets and Washington Wizards. (H/T Kurt Helin of NBC Sports)
The Hornets expressed a desire earlier this week, but that talk has dwindled. The possibility of those conversations being revisited are likely dwindled due to the team taking LaMelo Ball with the third overall pick in this year's draft.
Want $250 to bet on NBA futures?
The sentiment around the situation had shifted toward Charlotte moving away from the scenario if they landed Ball. Meanwhile, the chatter around the Wizards has quieted down since reports of a trade centered on Russell Westbrook and John Wall.
The Rockets are attempting to gather more in any discussion, but things haven't progressed beyond that. Houston doesn't have any sense of urgency to get a deal worked out this offseason as Westbrook still has three more years remaining that will pay him roughly $133 million.
The last year of the contract includes a $47.1 million player option for the 2022-23 campaign. Westbrook's struggles with injuries and his inconsistency in the playoffs have made it hard to find a suitable trade.
There was initial interest from several other teams such as the LA Clippers and New York Knicks, but those conversations haven't materialized. Things should garner a clearer picture with Westbrook's trade market after the 2020 NBA draft and free agency begins.