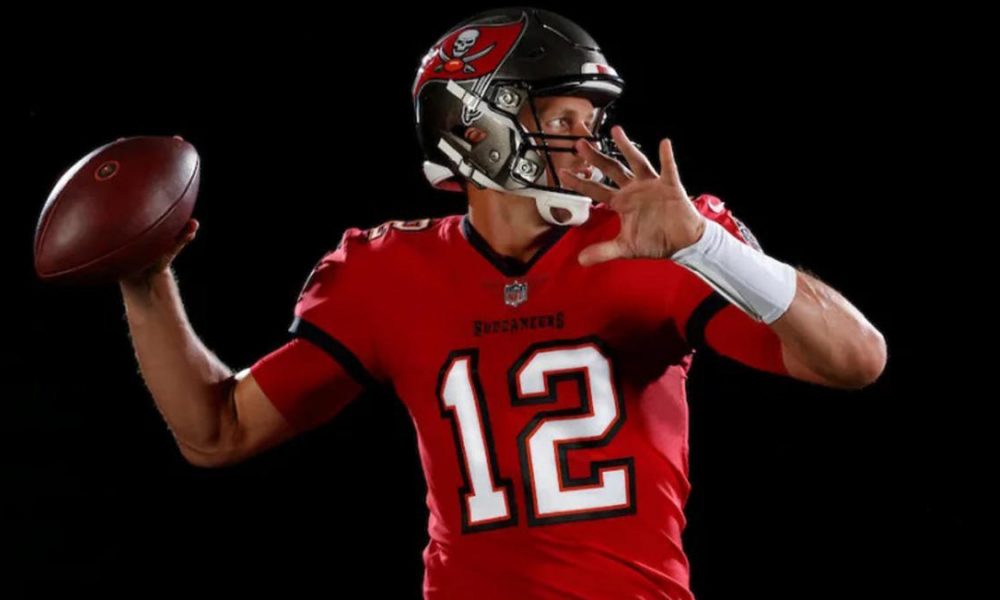 Bucs QB Tom Brady gets fined for kicking Grady Jarrett
The Bucs snapped a two-game skid after inching past the Atlanta Falcons in Week 5 action. However, Tom Brady didn't escape unscathed.
The NFL announced that the Buccaneers star quarterback was fined $11,139 for attempting to kick Falcons defensive end, Grady Jarrett. It occurred on the play that saw Jarrett receive a flag for unnecessary roughness for throwing Brady to the ground.
In response to the play, Brady tried to kick his foot up at Jarret as he was on the ground. However he didn't make contact. The penalty assessed on the play came into question by fans. Although more so the 44-year-old's attempt to kick the Falcons veteran pass rusher.
This isn't the first time that Brady was fined for attempting to kick another player, as he received a $10,000 punishment for doing that to former Baltimore Ravens star safety Ed Reed in 2013.
Brady has had his questionable plays in the past, but it hasn't impacted his reputation or garnered the label of him being a dirty player. He's held in extremely high regard by his peers.
Want $250 to bet on the NFL?
In his 23rd campaign, Brady has been off to a productive start, ranking fourth with 1,409 passing yards, but ranks tied for 13th with seven touchdown passes and 16th with a 51.3 quarterback rating.
The Bucs have struggled with injuries to the receiving core through the first five games. Brady and Tampa Bay will look to grab a second straight win on the road in Week 6 against the Pittsburgh Steelers.