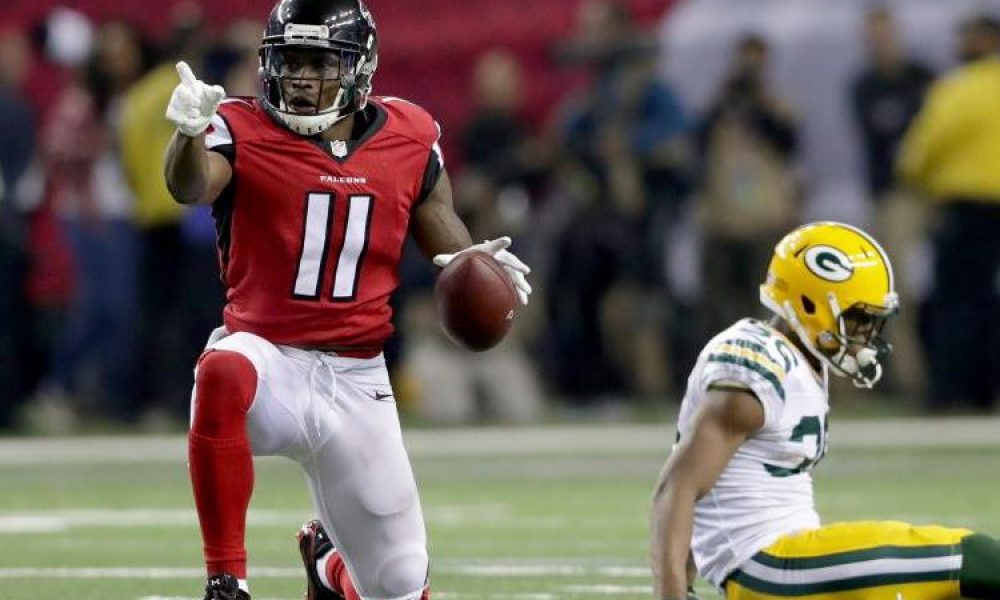 Julio Jones Not Taking Part in Workouts, Deletes Falcons Photos
Atlanta Falcons wide receiver Julio Jones is not taking part in workouts during the offseason with the team, according to several sources, and on his personal Instagram page he deleted all Falcons photo, which has spiked speculation about his relationship with the team.
Jones did not participate with teammates the day the Falcons officially started their offseason workout a week ago. Although, team officials said he was expected to return this week. Nevertheless, he was not with teammates on Monday when the players were back on the football field.
Team officials said that Jones deleted the Instagram photos because he wanted a "fresh start" across social media.
One source close to the situation said Jones did it to set an example for players at University of Alabama. Jones starred as a wide receiver at Alabama from 2008 to 2010. He spent a day with current Crimson Tide players.
Some talk has been heard of a possible situation related to Julio Jones' contract with the Falcons. Hpwever, neither the team nor anyone representing Jones has gone public with comments.
Want $250 to bet on NFL Futures?
Sign up today!
In August of 2015, five time Pro Bowler Jones signed a five-year extension of $71.25 million. He currently has another three years remaining with $34.43 million to be paid. His average annual salary of $14.25 from his current contract is below the average for other top NFL wide receivers. The average annual salary for Antonio Brown is $17 million, Mike Evans $16.5 million, DeAndre Hopkins $16.2 million, Sammy Watkins $16 million and A.J. Green $15 million.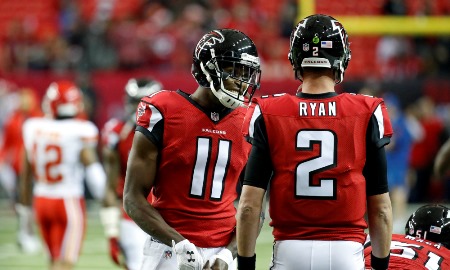 As a team, the Falcons have given priority to signing quarterback Matt Ryan this offseason to a new contract extension, as Ryan only has one more season left on his current deal.
Other players that general manager Thomas Dimitroff has talked about possibly signing extensions with are Jake Matthews a left tackle, Grady Jarrett a nose tackle, and Ricardo Allen a free safety.
However, the team's immediate focus is on Thursday's 2018 NFL Draft.
Atlanta has said that it is very important that Julio Jones is healthy during the offseason and practicing with Ryan. Currently Jones is taking part in workouts with former NFL great Terrell Owens.
The absence of Jones will become more worrisome if he is not at the team's mandatory minicamp from June 12 to 14.