Lamar Jackson Ready To Step Up for Baltimore Ravens
By Connor Lynch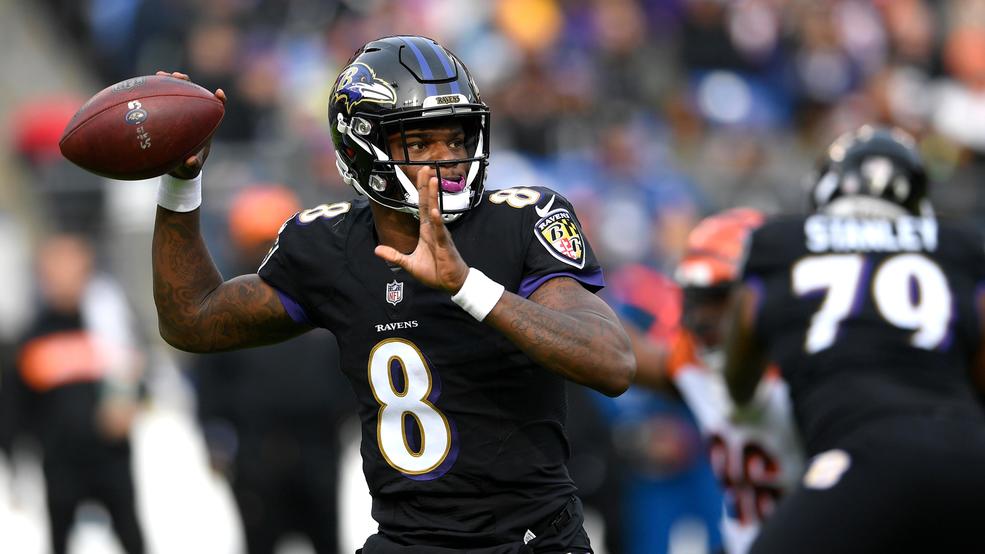 Baltimore Ravens QB Lamar Jackson has clearly taken the comments of Marvin Lewis to heart after his first NFL start.
Lamar Jackson started in place of Joe Flacco against the Cincinnati Bengals last Sunday. The Ravens beat the Bengals 24 – 21 thanks to an unconventional quarterback display from Lamar Jackson.
Jackson used his running power rather than his passing power, rushing for 117 yards. He also connected on 13 of 19 passes for 150 yards.
His performance prompted a bitter Bengals coach, Marvin Lewis, to remark that 'quarterbacks don't run forever' in the NFL.
Want $250 to bet on the NFL?
Sign up here!
Jackson may be called into action again against the Oakland Raiders if Joe Flacco isn't cleared to play by Sunday.
Speaking on Wednesday, Jackson was bullish about his throwing ability.
"They're not here to block," Jackson said. "You guys know I can throw. … I ran 27 times [Sunday], even though I didn't try to. We did whatever it took to win. You know, hopefully I'm going to start throwing the ball more. The game plan that's coming up, we're going to be throwing the ball. You'll see."
If he plays, he'll be playing against an Oakland defense that ranks 26th overall in the NFL. So he should get the opportunity to showcase his skill. Flacco missed practice on Wednesday due to a troublesome hip problem, and may even sit out Week 13 as well. If that's the case, Jackson will also play against the Atlanta Falcons.
Despite taking more hits than a QB should in his first start, and receiving criticism for his performance, Jackson isn't scared by being shoved into the limelight.
"[Bengals players were saying] we're going to hurt you. This is the NFL." Jackson said, per The Athletic's Jeff Zrebiec. "I was laughing."