Nets coach Steve Nash says 'high probability' Kevin Durant plays vs. Knicks
By Ryan Ward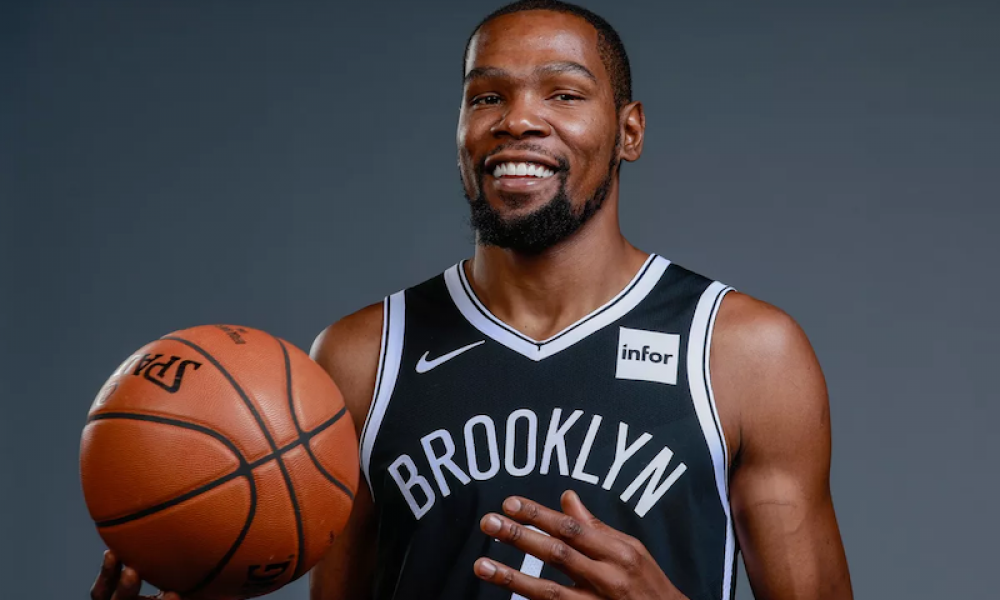 The Brooklyn Nets may be on the verge of getting back to full strength in terms of having all three of their superstars back on the floor at the same time on Monday against the New York Knicks.
According to Nets head coach Steve Nash, the star-studded squad may have two-time NBA champion Kevin Durant back in the fold when they face their crosstown rivals to start next week, via Malika Andrews of ESPN.
There is a "high probability" that Kevin Durant will return to the court this coming week after missing more than seven weeks with a hamstring strain, Brooklyn Nets coach Steve Nash said Saturday.
Want $250 to bet on the NBA?
The Nets have been extremely careful with Durant ever since he injured his hamstring almost two months ago. The caution with Durant is totally understandable, considering he tore his Achilles not all that long ago. Any leg injury should and has been taken seriously by the team.
Although things are trending toward Durant returning to the floor on Monday, there's no guarantee that he'll be good to go against the Knicks.
"I'm not certain on Monday," Nash said. "I think it's an outside possibility, but I also couldn't say he's in any stretch probable for Monday. I think it's just wait and see. But it does look positive that this week sometime, there's a high probability he can return."
Even with arguably their best all-around player on the mend for the last two months, the Nets have been the team to beat in the NBA. Not only did they add former All-Stars Blake Griffin and LaMarcus Aldridge to their roster, but they've been dominating the competition while holding onto the top seed in the Eastern Conference with a record of 34-15.
It'll be interesting to see how this team plays with Durant back in the fold and whether the rest of the league takes notice if the Nets look near unbeatable with their three superstars healthy.