NFC playoff scenarios: Eagles, Vikings fight for lives
By Matt Verderame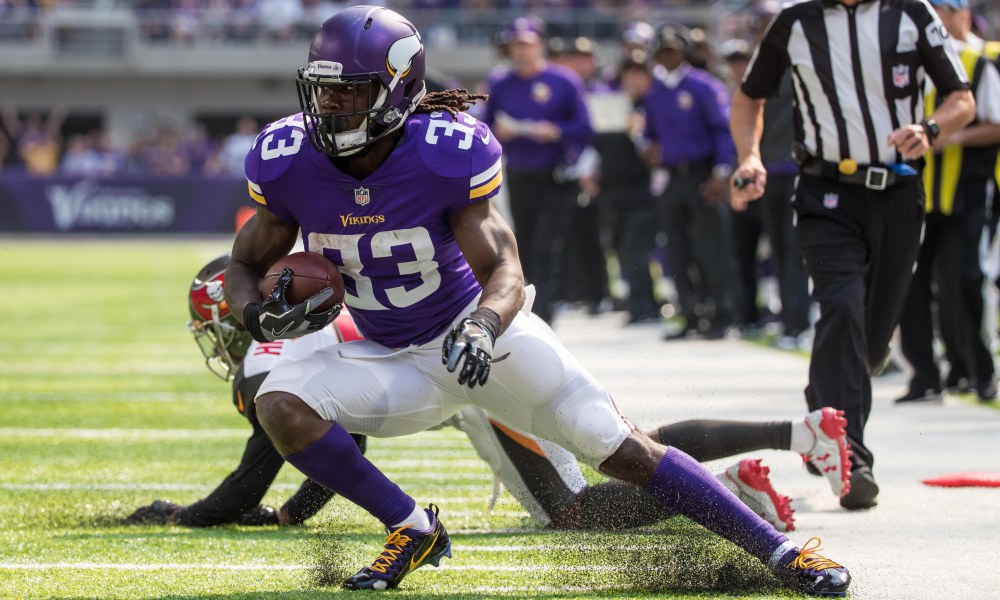 The NFC playoff picture isn't nearly as fun and dramatic as the AFC. We already know who five of the teams are going to be, and all of the division titles have been officially wrapped up. In fact, we're basically  playing Week 17 to see which team is going to get the sixth and final seed between the Minnesota Vikings and Philadelphia Eagles.
Additionally, we also know who is going to be enjoying home-field advantage throughout the NFC playoffs. By beating the Pittsburgh Steelers at the Superdome on Sunday afternoon, the New Orleans Saints lunched the top seed and will be resting most o their starters this upcoming weekend against the Carolina Panthers.
Still, there is some seeding to play for and a potentially fantastic sixth seed race. Let's take a look at how things stand through 16 weeks and what to watch for in Week 17.
1. New Orleans Saints (13-2)
2. Los Angeles Rams (12-3)
3. Chicago Bears (11-4)
4. Dallas Cowboys (9-6)
5. Seattle Seahawks (9-6)
6. Minnesota Vikings (8-6-1)
—
7. Philadelphia Eagles (8-7)
New Orleans – The Saints are playing for nothing in Week 17. After winning 13 of 14, they are going to be resting starters when the Panthers come to town for a game that means jack. If anything, Carolina is going to be playing for draft position.
Los Angeles – The Rams can't move up to the first seed, but they can slide to the third and lose out on a first-round bye. Los Angeles is hosting Nick Mullens and the San Francisco 49ers. It must take care of business unless the Bears lose to the Vikings. If that happens, the Rams are locked in and have no need to worry.
Chicago – The Bears can't slide down, but they can move up. Chicago needs to go on the road and beat the Vikings and hope that the 49ers can pull a sizable upset by taking down the Rams at the Los Angeles Memorial Coliseum.
Dallas – The Cowboys are locked into the fourth seed. Their game against the New York Giants means absolutely nothing.
Seattle – The Seahawks can't move up, but they can move down one spot. The only way that happens, though, is if Seattle somehow loses at home to the Arizona Cardinals and the Vikings topple the Bears at U.S. Bank Stadium.
Minnesota – The Vikings have to be nervous. If they beat the Bears, they are a wild card team. Should Seattle lose and Minnesota wins, it moves to the fifth seed. A loss and the Eagles would have to lose to the Washington Redskins to put them into the postseason.
Philadelphia – The Eagles must win and the Vikings must lose. Philadelphia would be the sixth seed.