NFL power rankings: Buccaneers, Rams pace NFC
By Matt Verderame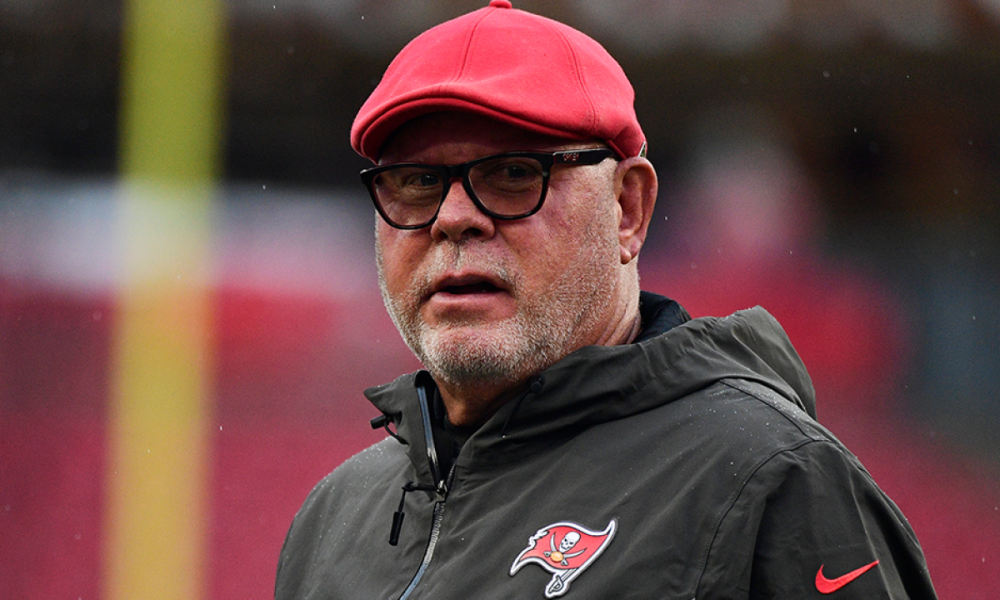 The Los Angeles Rams and Tampa Bay Buccaneers lead the NFC portion of our NFL power rankings, and they'll meet in Week 3.
16. Atlanta Falcons (0-2)
The Falcons can't stop anybody, and they make up for it by not scoring enough points.
15. Detroit Lions (0-2)
Detroit is giving it an honest effort and the some, but the Lions simply don't have enough skill to compete with good teams.
14. New York Giants (0-2)
After a Week 1 loss to the Denver Broncos, the Giants gave away a game in Washington with dumb penalties and horrid coaching.
13. Philadelphia Eagles (1-1)
The Eagles have more talent than some of us believed, but they're still very limited offensively and the defense took a huge hit with Brandon Graham's Achilles tear.
12. Minnesota Vikings (0-2)
The Vikings could easily be 2-0, but they're the Vikings, and so they've found ways to lose both of their games.
Want $250 to bet on NFL Week 3?
11. Chicago Bears (1-1)
Andy Dalton or Justin Fields this week? Nobody, including the Bears it seems, really knows.
10. Washington Football Team (1-1)
Washington can win some games and move up the NFL power rankings if the defense gets back to playing top-tier football. Otherwise, it'll be a long week against the Buffalo Bills.
9. New Orleans Saints (1-1)
The Saints got good Jameis Winston and bad Jameis Winston the first two weeks. Which version shows up against the New England Patriots on Sunday?
8. Carolina Panthers (2-0)
With the Houston Texans and third-round rookie quarterback Davis Mills on deck, the Panthers are looking to go 3-0.
7. Dallas Cowboys (1-1)
Dallas escaped Los Angeles — and a de facto home game — with a win on Greg Zuerlein's field goal at the buzzer. A huge victory for the Cowboys.
6. Arizona Cardinals (2-0)
Kyler Murray played a wild game on Sunday, but made one big play after another — albeit with two interceptions — in a win over the Minnesota Vikings. Now, the Jacksonville Jaguars.
5. Green Bay Packers (1-1)
The Packers avoided a total disaster by beating the Lions on Monday night. Now they go out west to tangle with the 49ers.
4. San Francisco 49ers (2-0)
Speaking of San Francisco, it finished off a two-game road trip by defeating the Eagles in an ugly 17-11 battle.
3. Seattle Seahawks (1-1)
The Seahawks have to be sick about losing a 24-9 lead in the third quarter. Still, Russell Wilson and the offense look great, and the defense has enough pieces to be solid.
2. Los Angeles Rams (2-0)
Two games, two wins for Matthew Stafford and the Rams. Los Angeles now welcomes in the Buccaneers for a late-afternoon showdown.
1. Tampa Bay Buccaneers (2-0)
Tom Brady has thrown nine touchdowns in two games. Seriously.