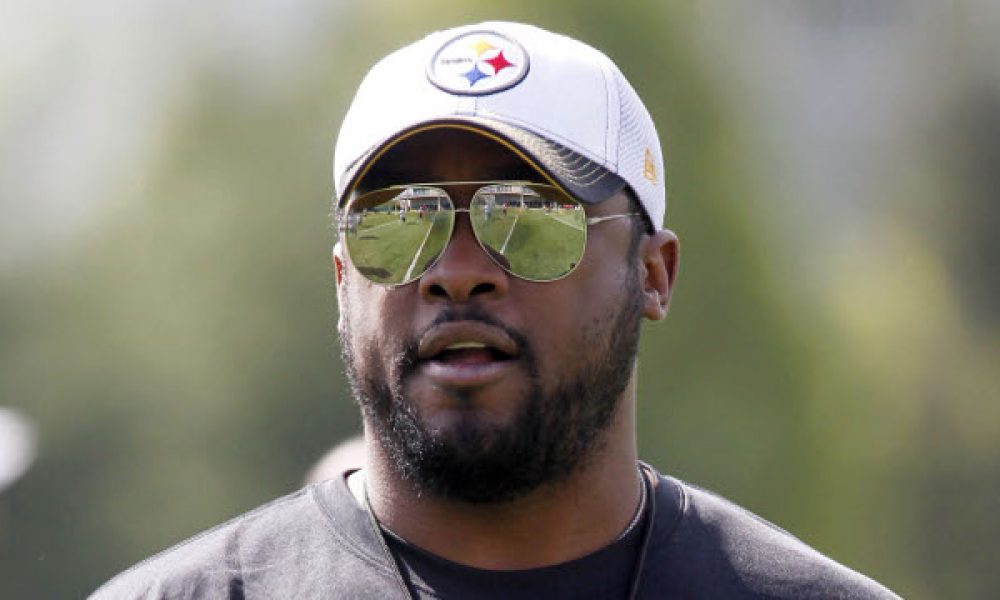 May 3, 2013; Pittsburgh, PA, USA; Pittsburgh Steelers head coach Mike Tomlin oversees drills during Steelers rookie mincamp and orientation at the UPMC Sports Complex. Mandatory Credit: Charles LeClaire-USA TODAY Sports
NFL Week 3 2022: A case for each underdog
Looking at the NFL Week 3 lines, there are a few very live underdogs who could not only cover but win their games outright.
Pittsburgh Steelers at Cleveland Browns (-4.5)
Great game to take the points. Should be low-scoring, and the Steelers have the superior defense.
Houston Texans at Chicago Bears (-3)
Again, take the points. The Texans and Bears are similar in talent level. It's basically whether you believe in Davis Mills or Justin Fields more.
Las Vegas Raiders (-2.5) at Tennessee Titans
The Titans are facing the end of their season if they lose this game. Being at home and desperate, they should handle business.
Kansas City Chiefs (-6.5) at Indianapolis Colts
If being humiliated by the Jaguars doesn't get the Colts to give their best showing on Sunday, nothing well.
Buffalo Bills (-4.5) at Miami Dolphins
The Dolphins just scored 28 fourth-quarter points against the Ravens. There's no reason they can't hang with or even beat the Bills.
Detroit Lions at Minnesota Vikings (-6)
Look for a ton of points to be scored. The Lions aren't the better team, but they beat the Vikings last year and almost swept the series.
Baltimore Ravens (-3) at New England Patriots
The Patriots are at home and won't beat themselves. Baltimore is better, but New England is always a tough out because of its defense.
Cincinnati Bengals (-4.5) at New York Jets
What have the Bengals shown you to make anybody think the Jets can't get pressure on Joe Burrow throughout?
Philadelphia Eagles (-6.5) at Washington Commanders
Washington has been inconsistent, but the Commanders are catching the Eagles on the road, on a short week. Could be a tough day for a tired Philadelphia team.
New Orleans Saints (-3) at Carolina Panthers
Jameis Winston throwing three interceptions is always in play, and that's the hope here for Carolina.
Jacksonville Jaguars at Los Angeles Chargers (-7)
The Jaguars just pasted the Colts, and now get a beat-up Justin Herbert. This could be a very close game.
Los Angeles Rams (-3.5) at Arizona Cardinals
After a miracle comeback, the Cardinals have new life. The Rams are also 1-1, but they've looked off in both games.
Atlanta Falcons at Seattle Seahawks (-2)
Take the points. Neither of these teams are good, and both play ridiculous games.
Green Bay Packers at Tampa Bay Buccaneers (-1.5)
Again, very even teams. Take the points and expect a tight game.
San Francisco 49ers (-1.5) at Denver Broncos
If the Broncos are ever going to get rolling,  it'll come at home. Perhaps they figure it out here against the banged-up Niners.
Dallas Cowboys at New York Giants (-2.5)
If Cooper Rush doesn't struggle horribly, the Cowboys are the better team outright.